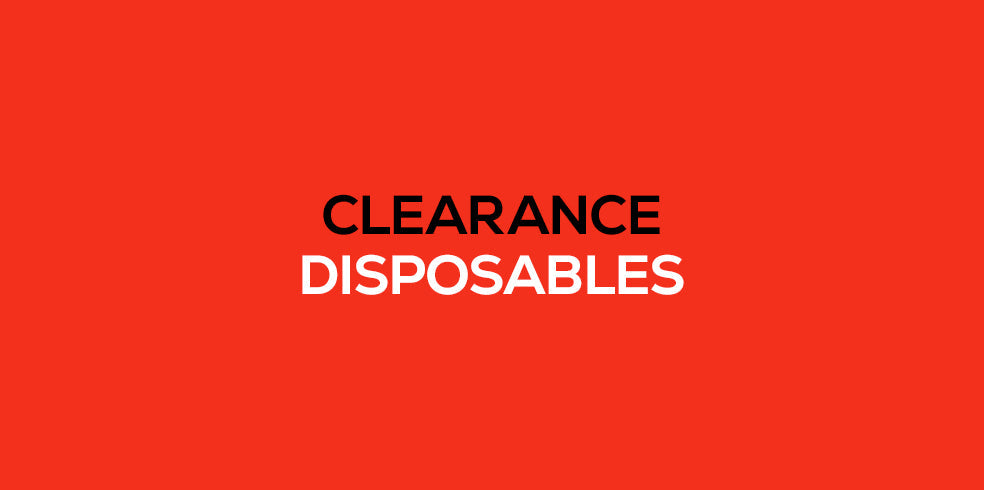 Clearance Disposables
If you're looking for a convenient, hassle-free vaping experience,
disposable vapes
are the way to go. And now, with our clearance disposable vapes, you can enjoy top-quality vaping at a fraction of the cost. Our clearance disposable vapes come in a range of delicious flavours, from classic tobacco and menthol to fruity blends like watermelon and strawberry. With each device containing enough
e-liquid
for hundreds of puffs, you can enjoy extended vaping sessions without worrying about refilling or recharging. What's the most incredible part? Our clearance disposable vapes are constructed of high-quality materials and include luxury e-liquids, some with the addition of
nicotine salts
in the e-liquids, ensuring a seamless and gratifying vaping experience every time. They're also small and light, making them ideal for on-the-go smoking. So, why delay? Stock up on our sale throwaway vapes today and experience unrivalled vaping at an unrivalled price. Take advantage of this great offer while supplies last.