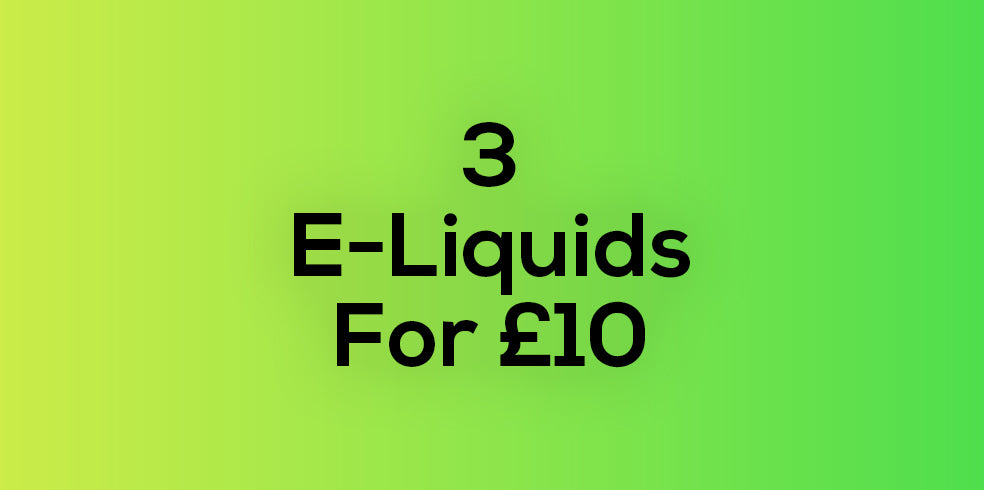 3 for £10 on 10ml E-Liquids
Are you searching for a great deal on high-quality
e-liquids
? Our Any 3 e-liquids for £10 promotion is the perfect way to stock up on your favourite flavours without breaking the bank. Choose from a wide range of options, including
fruity
,
menthol
, and
bakery
e-liquid flavours, all made with the finest ingredients for a premium vaping experience. Whether you're a seasoned vaper or just getting started, this offer is an excellent way to experiment with new flavours and discover your new favourite e-liquid. At Aquavape, we offer a diverse selection of quality e-liquid brands and flavours from around the world, including well-known labels such as
IVG
,
Vampire Vape
,
Vapemate
, and, of course, our in-house collection with award-winning
Aquavape flavours
! You can purchase confidently, knowing you'll only obtain the best e-liquids accessible. Don't pass up this limited-time deal; shop our collection today to find the finest e-liquids at unbeatable rates!