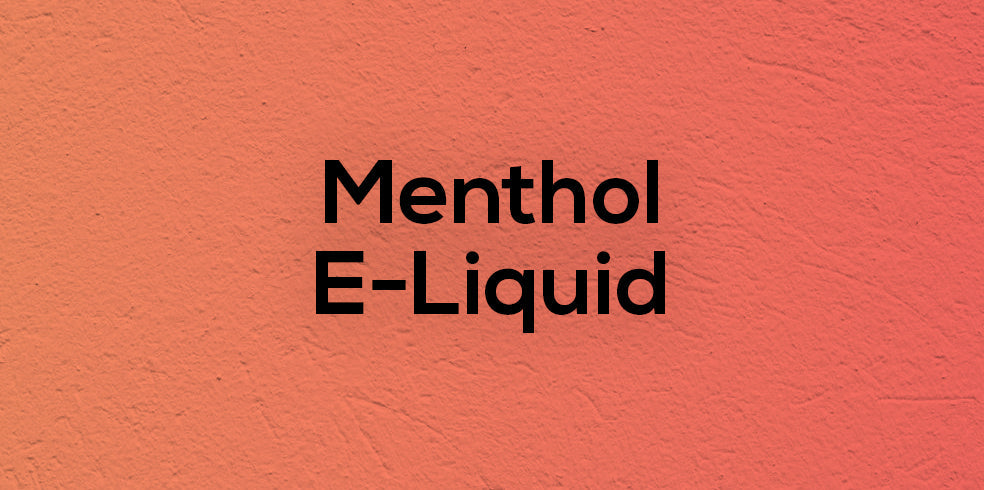 Menthol E-Liquid
Browse our selection of Mint and Menthol
e-liquid
, filled with ice-cold minty freshness. We offer mint and menthol e-liquid in all imaginable flavours at Aquavape, from intense menthol flavours to fruity e-liquid flavours with a menthol twist. Our menthol e-liquids are tasty, refreshing, and ideal for menthol smokers looking to make the switch. Our in-house Fresh Menthol e-liquid is a particular favourite with customers, available in regular,
nic salt
and
shortfill
formats. This refreshing collection of e-liquids is available in various sizes, including 10ml e-liquids and 50ml Shortfills. Available in both 50VG/50PG ratio and 70VG/30PG shortfills, with 10ml room for your
nic shot
giving you more control over your nicotine levels. Nicotine strength ranges from 0mg up to 20mg of nicotine salts in our Mint and Menthol E-Liquid collection. Browse our multi-buy deals 3 for £20 on Aquavape
Shortfills
and deals from £2.50 per bottle on our 10ml e-liquids and nic salts.
Fresh Menthol by Aquavape - 10ml
Sale price

£3.99

Regular price

-Liquid error (snippets/product-price line 106): divided by 0%

Discount
4 for £10
Raspberry Menthol E-Liquid by Aquavape - 10ml
Sale price

£3.99

Regular price

-Liquid error (snippets/product-price line 106): divided by 0%

Discount
4 for £10
Ice Mint E-Liquid by Aquavape - 10ml
Sale price

£3.99

Regular price

-Liquid error (snippets/product-price line 106): divided by 0%

Discount
4 for £10
Cherry Menthol E-Liquid by Aquavape - 10ml
Sale price

£3.99

Regular price

-Liquid error (snippets/product-price line 106): divided by 0%

Discount
4 for £10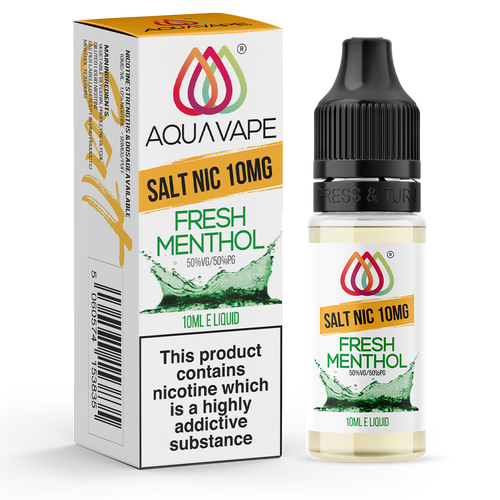 Fresh Menthol Nic Salt by Aquavape 10ml
Sale price

£3.99

Regular price

-Liquid error (snippets/product-price line 106): divided by 0%

Discount
4 for £10
Fruit Menthol E-Liquid by Aquavape - 10ml
Sale price

£3.99

Regular price

-Liquid error (snippets/product-price line 106): divided by 0%

Discount
4 for £10
Berry Menthol E-Liquid by Aquavape - 10ml
Sale price

£3.99

Regular price

-Liquid error (snippets/product-price line 106): divided by 0%

Discount
4 for £10
Menthol by Aquavape 50ml
Sale price

£7.99

Regular price

-Liquid error (snippets/product-price line 106): divided by 0%

Discount
Menthol by Aquavape 50ml
Sale price

£7.99

Regular price

-Liquid error (snippets/product-price line 106): divided by 0%

Discount
3 for £20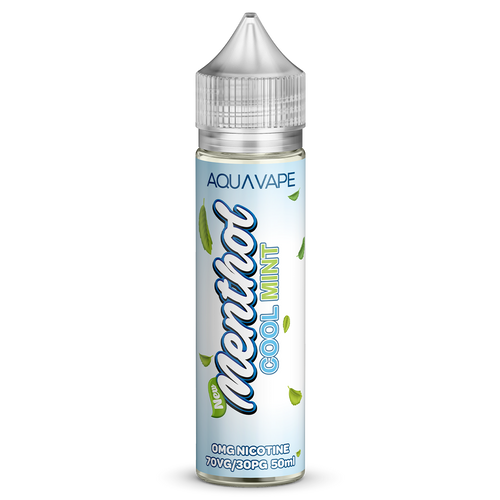 Menthol Cool Mint by Aquavape 50ml
Sale price

£7.99

Regular price

-Liquid error (snippets/product-price line 106): divided by 0%

Discount
3 for £20