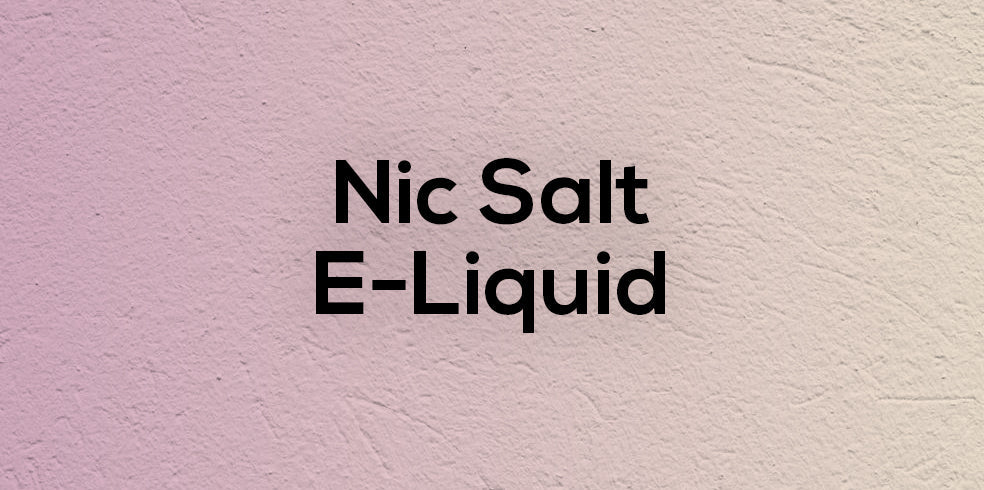 Nic Salt E-Liquid
Nic salt e-liquids, also known as nicotine salt
e-liquids
, have become increasingly popular among vapers in recent years.
 Premium nicotine salts from well-known brands like Aquavape, ULTD, Bar Works, Elfliq, and Vampire Vape are available for as little as £2.50 per bottle! 
These e-liquids contain nicotine extracted from the tobacco leaf using a different process than traditional freebase e-liquids to fulfil nicotine cravings faster. Nic Salt e-liquids are a popular liquid for manufacturers to use when developing disposable vapes due to their ability to intensify flavour. The main difference between conventional e-liquids and nicotine salt e-liquids is the type of nicotine used. Nicotine salt e-liquids have a smoother and more potent hit, making them a favourite among former smokers looking for a more satisfying vaping experience. Additionally, nic salt e-liquids typically come in higher nicotine concentrations, making them ideal for those trying to quit smoking and needing a higher dose of nicotine to satisfy their cravings. Nic salt e-liquids are available in various flavours and strengths, from
fruity
to
tobacco
flavours.