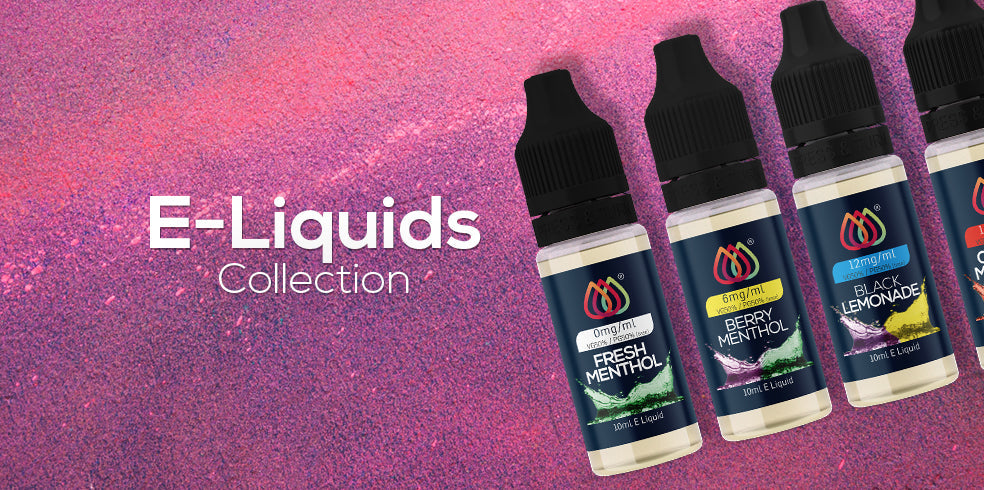 Eliquid
Welcome to Aquavape's e-liquid collection. Explore our extensive collection of premium quality vape juices from the best brands in the vaping industry. Our e-liquid range is carefully curated to cater to all kinds of vaping preferences and tastes, from 
fruity
 to 
dessert
 and 
menthol
 to 
tobacco
, and everything in between. Whatever your taste, we have an e-liquid flavour for you. In addition to flavour profiles, we provide a variety of e-liquids based on your chosen VG/PG ratio, vapour output, and nicotine level. Check out our 
10ml E-liquids
, 
Nicotine Salts
 or 
50ml and 100ml Shortfill ranges
. Take advantage of our multi-buy deals with
Aquavape e-liquids
 from just £2.50 or choose from one of our other in-house brands, such as 
Bar Works
or
ULTD
, any
3 for £10
 on a variety of e-liquids and free shipping when your order is £25 or more! When selecting your next e-liquid, you'll be spoiled for choice at Aquavape!