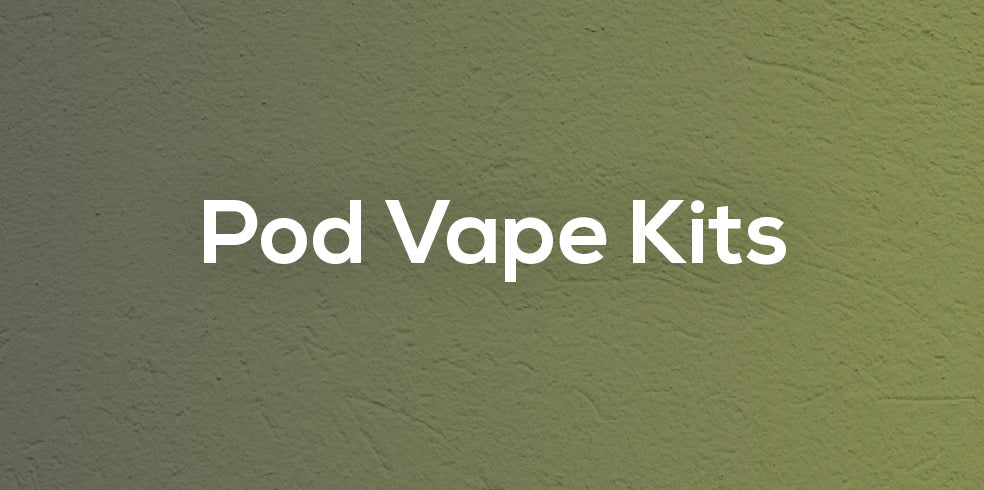 Pod Vape Kits
Discover a great selection of compact pod
vape kits
and pod devices at Aquavape, designed with convenience and portability in mind. These user-friendly vape kits easily fit in your pocket, making them perfect for beginners who want to start vaping. Pod devices are specifically designed for
mouth-to-lung
(MTL) vaping and offer a smooth throat hit that closely replicates the sensation of smoking.
Pod kits
require minimal maintenance because they use replaceable pods. This is why they are a popular choice for smokers who want to switch to vaping. Pod vape Kits can be either
pre-filled pods
or re-fillable pod devices. Our
nic salt e-liquid
collection is perfect for re-fillable pod devices. Packed full of great pod kits from leading brands such as SMOK, Aspire, VooPoo and Freemax, we're confident you will find the right device for you! If you prefer something completely hassle-free, a pre-filled pods solution is perfect; no re-filling with e-liquid; simply dispose of the pod once depleted and pop in a new pod. Be sure to check out the
Elfa Pod Kit by Elf bar
for an easy-to-use vape.