TOP E CIGS UK: THE MAGNIFICENT 4
May 23, 2023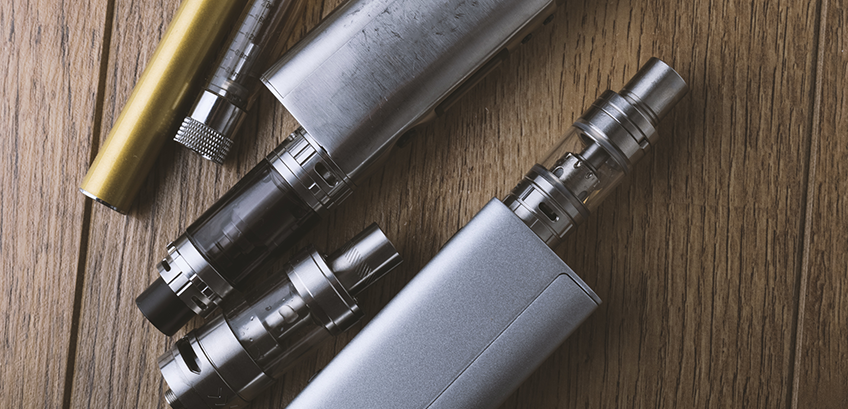 There can be no arguing that vaping has become a big deal over the last 5 or so years as the world finally comes to grips with the dangers of smoking. 
Top E Cigs UK: The Magnificent 4
There can be no arguing that vaping has become a big deal over the last 5 or so years as the world finally comes to grips with the dangers of smoking. Not that some would care much anyway, as these health effects have been in the public domain since way back when. But smokers are beginning to feel the effect in their back pocket, so finding an alternative is paramount since it is becoming an expensive habit to maintain. Thankfully, unlike the days of yore, we have a viable alternative today that is less of a mental struggle like the nicotine gums, patches, and other smokeless methods we were restricted to. The vaping market itself has grown in leaps and bounds since the world's first electronic cigarette was lit in 2003. Today, we are torn for choice when it comes to vape products, more so on the hardware and liquid category. This can get a bit overwhelming, especially for those who are new to the scene. And as anyone who has been there and rocked the t-shirt will tell you, finding the top e cigs UK will determine how successful you are in making the switch from smoking to vaping. Unfortunately in the UK, the EU TPD (Tobacco Products Derivatives) bans tanks whose capacities exceed 2ml, and this limits the options available to UK vapers considerably. But if we could dwell on the positives, new vapers looking for the top e cigs UK don't need that big a tank. There are a slew of options on the market that guarantee super performance, yet simple enough as not to be a headache for any new vaper. We have a couple from the Aqua Vape stable itself, and while there is the obvious chance we might come off as biased, you only need to juxtapose these products against similar offerings in the market and be the judge yourself. We set out to gather the top e cigs UK ideal for both newbies and pro vapers alike, and here are the 5 from yours truly that made the cut.
Aqua Vape Series 4 Sub-Ohm Vaping Kit
First up is the Series 4 Sub-Ohm Vaping Kit, a compact, slick-looking, pocket-friendly vape pen. This is a kit best suited for vapers looking to make a seamless transition into sub-ohm vaping whilst skipping all the nuances involved. Available in Silver, Black, and Pink, it is an all-in-one device that comes with a fixed 18-watt battery, built-in tank with anti-spit back mechanism, a USB charger, and two 0.5ohm replacement coils, with a guide book to boot. If you are looking for great performance and a pen that delivers impressive clouds, the Aqua Vape Series 4 fits the bill perfectly.
The AquaVape CoolFire Mini
Designed by Innokin, the AquaVape CoolFire Mini makes a strong case as one of the top e cigs UK. The vape pen is a complete vaping system with a 1300 mAh integrated battery which, coupled with the included 0.8ohm Slipstream coil, should last most vapers through the day. It is ideal for pro vapers, although the CoolFire Mini should also suit those making a step up from mini e-cigs. All your important vaping information is clearly displayed, thanks to a bright OLED display. Built-in safety features such as overheat, over-discharge, and charging safety protection means there is no risk of damage to your kit, which should make you a happy vaper.
Innokin Zenith
The Innokin Zenith is another contender for top e cigs UK and we will tell you why. The starter kit is a marriage between the sleek and compact Innokin Kroma-A Mod and the Innokin Zenith MTL Tank courtesy of Dimitris Agrafiotis and Phil Busardo. This is a 75W TC Mod with a 2000mAh battery which is not only impressive, but also puts it on par with the latest mods out there. If you are on the market for an easy-to-use mod with an output of up to 75W, then this is definitely worth a look. It features a 'grip' finish and overall stainless steel build is excellent as is customary with Innokin mods. If you are looking for top e cigs UK, you simply cannot go wrong with the Innokin Kroma-A Zenith Kit.
Innokin JEM Kit
The
Innokin JEM Kit
is another bestseller kit from Innokin which should make for a perfect starter kit for not just first-time vapers, but anyone looking for a simple-to-use MTL (mouth to lung) vape. The pen-style kit comes with a 1000mAh rechargeable battery, with five wattage adjustment levels of between 10 and 13.5 watts. The lower wattage allows for a cooler vape which will extend your battery while a higher wattage unlocks its full power and allows you to get the most from your juice. Available in 5 striking colours, the Innokin JEM Kit features a clear display which makes tracking of current settings a doddle. Throw in the fact that this top quality build has been made by one of the world's leading e-cig brands and you won't find many negatives to dwell on.
Share This