How to choose the right E-Liquid
May 10, 2023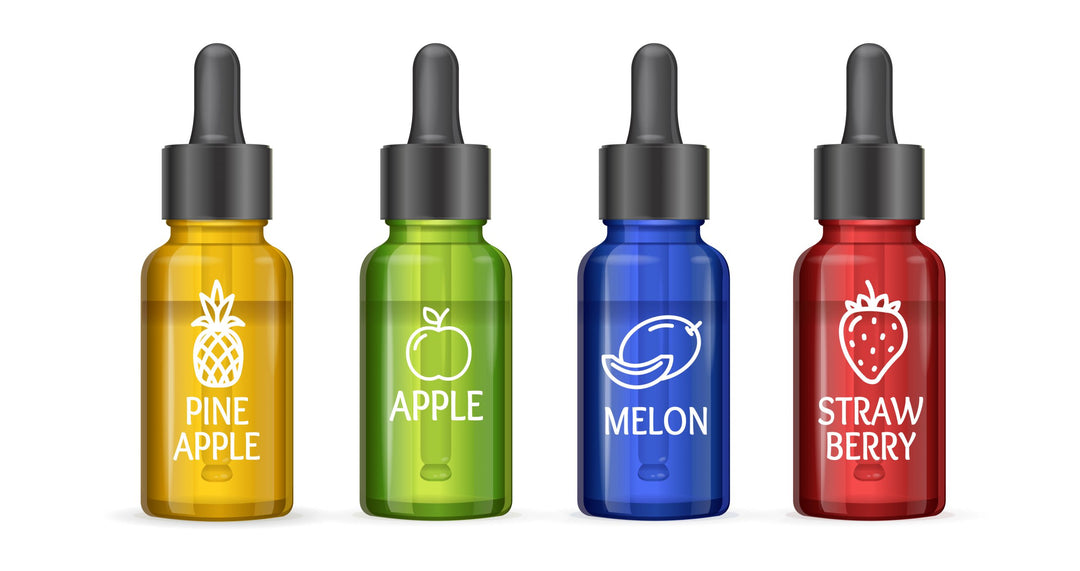 How to choose the right E-Liquid
Can't decide which E-Liquid you should order for your first time? Well, if you are having trouble with making a choice, don't feel too bad because there are many different kinds of e-liquids out on the market today. There is something that will suit everyone's taste and preference. Although we can't decide for you, we can give you enough information about each type of E-Liquid so that when you get ready to order online, you know which product might fulfil your needs.
Tobacco flavoured E-Liquids
When making a decision on which e-liquid flavours appeal to you, two main factors will help guide your choice. The first factor is whether or not you want Tobacco flavoured e-liquids or other flavours like Fruity and Dessert products. This choice will depend on whether or not the user smokes cigarettes or prefers vaping over smoking. So if you did smoke cigarettes previously then maybe something with a Tobacco flavour would be right up your alley. If you are trying to quit smoking, this might be just the thing that will help with the transition from tobacco cigarettes to e-cigarettes.
On the other hand, if you have never smoked cigarettes then maybe Fruity or Dessert flavours would be your choice of vaping products. All of our E liquids are bottled in-house using quality ingredients including pharmaceutical grade nicotine so the purity is unsurpassed in comparison to most imported e-liquids which can contain harmful chemicals. Flavours like these are more suitable for people who want something sweet and tasty, unlike Tobacco flavoured e-liquids which taste earthy and strong by nature because they use natural extracts rather than flavouring.
PG/VG (Propylene Glycol / Vegetable Glycerin)
When it comes to deciding which PG/VG ratio you prefer, a 70% VG and a 30% PG would be a typical starting point. A 50% VG and 50% PG is also an option if the 70/30 doesn't produce enough vapour for your taste even though the difference between the two ratios is very subtle. Once you have decided on the flavour of E-Liquids that you want to try and whether or not you prefer them thicker or thinner inconsistency, then we will be able to help guide your decision on what ratio might suit your needs best.
100% VG

: Suitable for DTL or sub-ohm vaping, ideal for clients who are allergic to PG or want to compete in the cloud-chasing scene. This ratio has virtually no throat hit and the sweet VG will alter tastes and create equipment issues if you don't have the appropriate set-up.
Ratio: 80% VG / 20% PG

: This uncommon proportion for DTL and sub-ohm vaping slightly improves vapour production while lowering throat hits.
50/50 VG/PG:

  A wonderful place to begin with MTL exploration, offering a great exhale with a good sting on the intake. Suitable for MTL vaping, with plenty of vapour and a smooth throat hit. It's like having the best of both worlds because it has a smooth feel that doesn't overpower when you breathe in, and it retains a great flavour - the ideal of both!
PG/VG: 60% VG, 40% PG: 

Another popular PG/VG ratio that creates increased vapour and a little lower throat hit.
What nicotine strength should I be vaping?
The next step is deciding which nicotine strength you want in the E-Liquid that you choose. We have a higher range of nicotine strengths to choose from in comparison to most places because we don't believe in one size fits all when it comes to our client's needs. You will be able to vape from 18mg, 12mg, 6mg, 3mg, and 0mg e-liquids.
18mg: This high level of nicotine is suited for people who smoke 20 or more cigarettes per day or more, so this is best for people who smoke full-flavoured cartons.
12mg: This medium level of nicotine is right for people who smoke less than a pack a day but still want a good throat hit and vapour production.
6mg: This is a fairly common nicotine strength for people who smoke about half a pack per day and it provides you with a good balance between throat hit and vapour production, ideal if you're just starting out vaping.
3mg: A fairly light amount of nicotine that's suitable for lighter smokers or those who smoke only occasionally. Some people enjoy this level as an all-day vape due to its satisfying throat hit at such low levels of nicotine - another popular option here at Cloud Chasers Inc.
0mg: If you don't want any nicotine in your e-liquid then this is the flavourless option for you, perfect for if you use your vape as a meal replacement tool or merely as a new and exciting way to consume your favourite flavours and scents.
E-Liquid Size
Smallest: You can also choose the smallest size of 10ml, 30ml if you don't want a big bottle taking up space in your cupboard or on your desk at work. This is also useful for people who like to constantly try new e-liquids and switch between them often.
Largest: Similarly, if you vape regularly then it's best to go with the largest size which is 100ml. It will save you money in the long run because buying smaller amounts constantly can be more expensive than a larger bottle of E-Liquid which lasts a while and reduces wastage when leftover.
To summarise
As mentioned above there are many different flavours, PG/VG ratios, and nicotine strengths to choose from when it comes to adding E-Liquid to your vaping kit. You will be able to make your final decision after doing some research if you're not sure which combination might suit you best, or simply email us with what you're looking for and we will help find the perfect match.
Share This