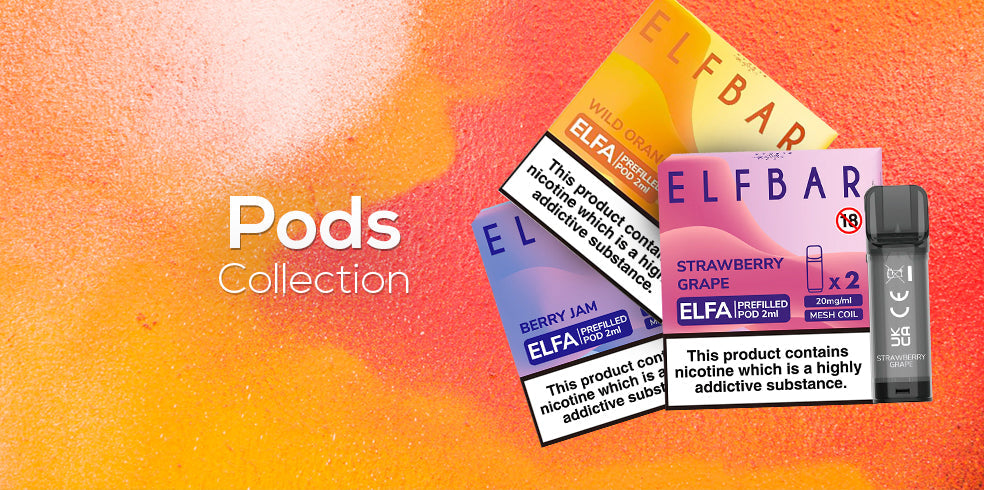 Vape Pods
Looking for a more convenient and hassle-free way to enjoy your vaping experience? Look no further than vape pods! These compact and easy-to-use devices offer several benefits, making them a top choice for vapers of all levels. First and foremost, vape pods are incredibly portable, making them perfect for on-the-go use or for anyone who wants to enjoy their favourite
e-liquid
without carrying bulky equipment. In addition,
pre-filled vape pods
, such as
Elfa Pods by Elf Bar
, are simple to use, with no need for refilling. Simply pop in a pre-filled pod, and once depleted, dispose of it, replace it with a new one, and you're ready to vape! Available in a wide variety of flavours and nicotine strengths available, there's a vape pod out there for everyone. We also have
re-fillable pods
from great manufacturers such as Innokin, SMOK and Voopoo, to name a few. Vape pods are also an excellent option for those who want a more discreet vaping experience with their
vape kits
. Their small size and low vapour production make them ideal for use in public places, where larger devices may be frowned upon.