What's in a Name? The Best Vape Brands in The UK
May 10, 2023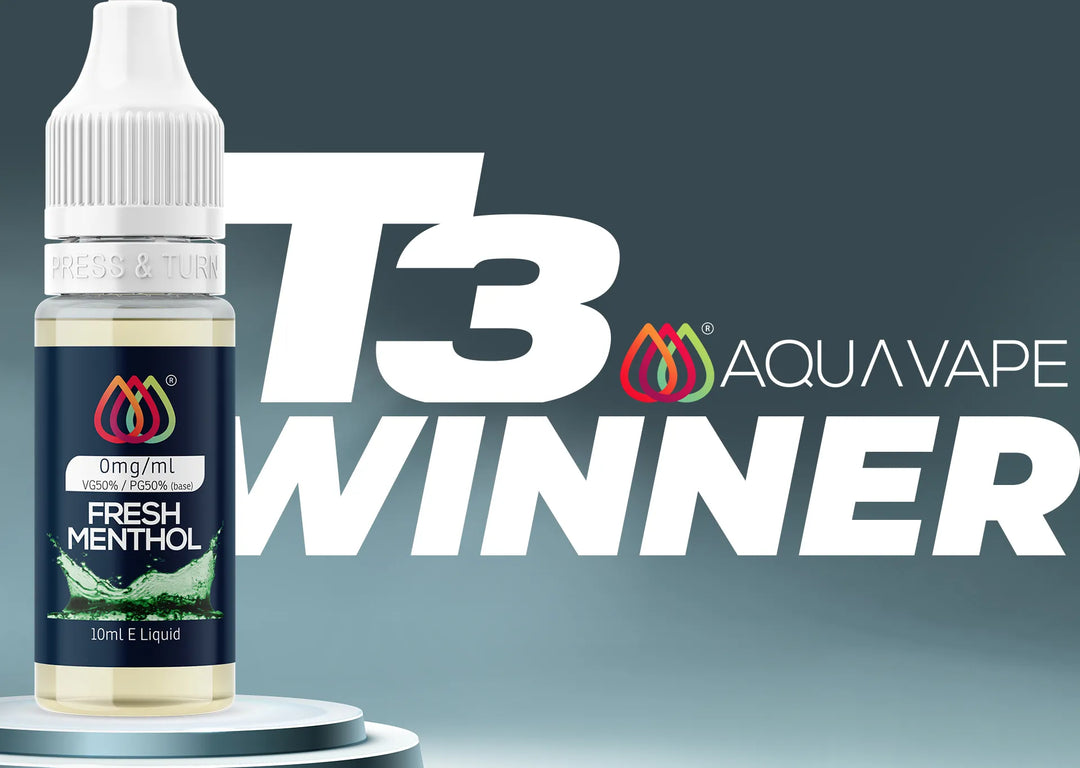 A brief glimpse into the vape industry
The vaping industry has grown in leaps and bounds since vaping gained traction among the masses circa 2011. Expectedly, like every other sector in its nascent stages, that period has not been without its ups and downs.
A lot of it has had to do with government regulation and legal stumbling blocks and less to do with challenges you would expect with most fledgling industries.
Because looking at the vape industry, it's what you would call an idea whose time had come. Just like the way the iPhone revolutionised the phone industry and technology as a whole for good when it debuted in 2007. Or the arrival of Bitcoin right around the same period as vaping.
Since the early years, many vape manufacturers have come and gone, with brands like Kangertech, once the biggest name in the industry, faltering along the way. A fair few of the early comers are still around to date, joined by a growing list of manufacturers trying to make inroads in an industry forecasted to grow at a CAGR (compound annual growth rate) of 30% between 2022 and 2030.
But as in every other sector, all brands in the vape industry are not equal. Some are reliable and known for their quality products, others not so much – with plenty in between. You'll find manufacturers producing high-end vape kits, and others that serve the market cookie-cutter devices and accessories for cheap.
In a space brimming with brands that number in the hundreds, choosing the right products from the sea of options is bound to be a headache for anyone exploring the world of vaping for the first time.
Why it matters
As a fully-fledged industry, we are no longer at the point where anything flies. As a vaper, shopping for quality products matters – whether it's an e-cig device or e-liquid flavour. Just like when shopping for any other item, you don't want to waste money on inferior products from inferior brands.
Just to be clear, the best products do not have to cost an arm and a leg. In fact, the days of spending more than £100 on a mod are way behind us. Advancements in the industry have seen the cost of vape hardware come down even with a corresponding improvement in quality.
That can only be good news for users.
In this post, we explore some of the best vape brands if you're in the market for a decent vape device. We will judge them using the following criteria:
Build quality
Performance
Features
Safety
Reliability
Before we proceed, though, it's important to highlight that the vape market is not without its fair share of counterfeit gear and sub-par products. This is why shopping from a reputable vendor like us matters: you always know what you are getting.
As far as the names go, here are some of the top brands to look out for.
SMOK
SMOK is one of the oldest names in the game. Founded in 2010, it was not until 2015 after releasing the TFV4 tank that they truly announced their arrival on the scene. They have never looked back since, going on to make ground-breaking innovations that have catapulted them into the flagship vape company they are known as today.
Whether it's making breakthroughs with the first triple and quad-core vape coils for sub-ohm vaping, or leading the charge in the pod vape evolution with the Nord series and other units like the RPM and Acro, it's fair to say the world of vaping would probably not be where it is without the contribution of SMOKtech.
SMOK was among the first to release variable wattage devices and contributed to the vape mod design.
But they are far from being a relic of the past. The manufacturer continues to be one of the most popular names in the vape community, thanks to vastly superior SMOK kits targeted at vapers across the board and partnerships with modern companies like Wotofo.
SMOK products have been faulted for being pricey, but if you want a device that doesn't disappoint when it comes to performance, SMOK is a great pick.
Innokin
Innokin is another name that has been around since the dawn of the vape industry. Established in 2011, Innokin first made waves with their early sub-ohm tanks like the iSub VE tank.
The manufacturer has contributed immensely to shaping the vaping landscape for what it is today, with a series of top releases whether we are talking individual e-cig devices or vape accessories.
The best-selling Innokin T18E and its series of iterations remains one of the best vape pens of all time. As well, the sub-ohm landscape would not be what it is today without the Innokin range of Cool Fire devices. The company is also big on pod kits, and the Innokin z-coils (Zenith) have been one of the greatest inventions in the industry.
Innokin kits are famed for their simplicity and getting the job done, which is why the brand is an excellent choice for beginner vapers. Very pocket-friendly too.
VooPoo
VooPoo started out as a medical tech firm in 2014 before acquiring a US-based vape company called Woody Vapes. They would go on to partner with the GENE chip company, which not only introduced the world to the fastest firing chipset, but also a pod mod in the form of the DRAG Nano that revolutionised the industry.
That, in a nutshell, has been the story of VooPoo: they came out of nowhere and made their mark with a big bang, unleashing a range of stunningly sophisticated pod kits along the way.
Today, VooPoo has firmly established itself at the head of the table in terms of vaping research and development. They helped make draw-activation on pod vapes a standard (versus a manual button), among a raft of other contributions.
If you need a reliable e-cig device, they don't come any better than VooPoo. They are also known for their striking designs, so if aesthetics matter to you, there's also that.
Geek Vape
Geek Vape was established right around the year 2015 with the mission of being the most reputable vape brand in the world and to use vaping to make smokers' life healthier. They set out to develop a brand that would stand out from the rest, with their product design strongly centred on durable construction.
For Geek Vape, it's not just paying lip service. They live and breathe those ethos, going as far as to incorporate user feedback on their designs. If you're shopping for a vape device that doesn't compromise on performance and durability, nobody comes close.
You always know what you're getting with a product from Geek Vape. What it says on the label is exactly what you get, whether it's with their powerful mods or long line of Geek Bar pod vapes.
Uwell
Also founded in 2015, Uwell is another name that hit the scene in style. They set out to manufacture devices that deliver the best possible flavour you can expect from a vape device, and it's fair to say they haven't disappointed.
The Nunchaku sub-ohm tank was a revelation, with its innovative user-friendly design going on to influence their pod vape releases such as the Caliburn range which is one of the most popular pod vapes out there.
Conclusion
When to comes to shopping for vape devices in whatever category, it's hard to go wrong with the above brands.
Some other manufacturers worth a mention include Aspire (a veteran company known for its innovative and stylish kits), Vaporesso (if you're looking for value without compromising on performance), and of course, Wotofo as a stand-alone brand.
Share This