CHOOSING THE RIGHT E-LIQUID FOR YOU
May 23, 2023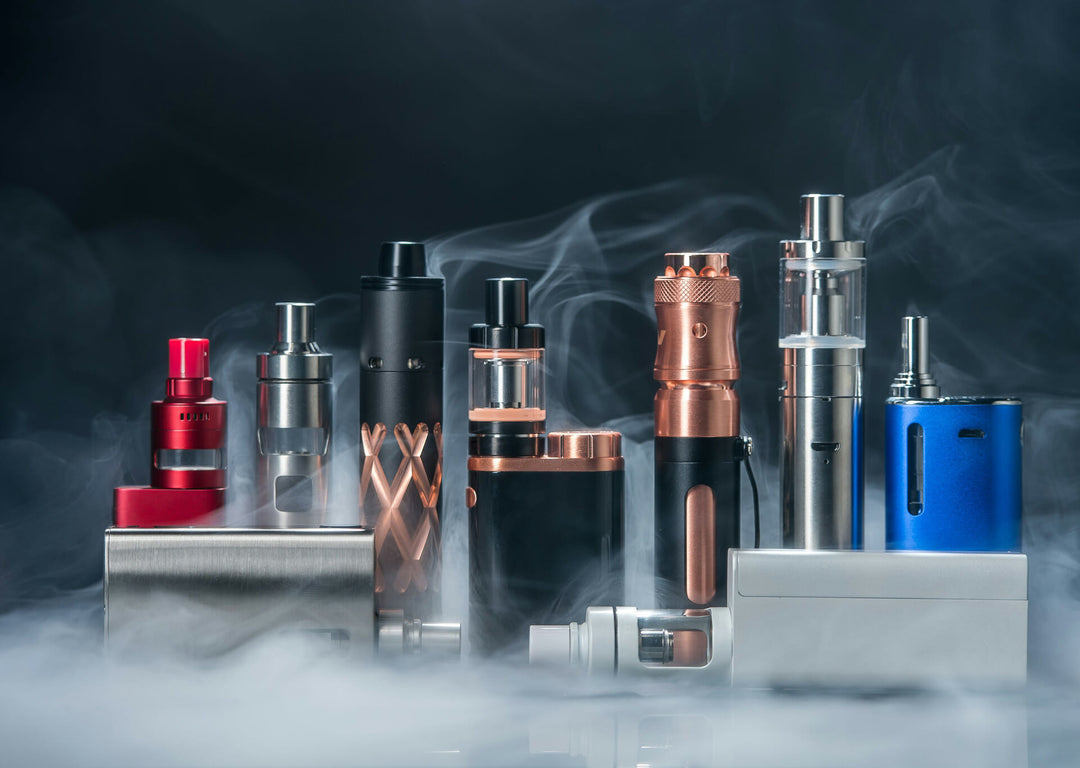 Choosing the right e-liquid may sound straightforward, but it can be daunting if you are in the first months of your vaping journey.
Choosing The Right E-Liquid for You
Choosing the right e-liquid may sound straightforward, but it can be daunting if you are in the first months of your vaping journey. Unlike combustible cigarettes, e-liquids come in a never-ending list of flavours. They are also available in a range of PG/VG concentrations and you get to choose from different nicotine strengths. What this means is that no matter your tastes, preferences and needs, you will always be spoilt for choice when it comes to selecting the right e-liquids for you. Choice is never a bad thing to have, but it can be overwhelming if there is too much of it, more so if you are unsure about the option that promises you the most satisfaction, all variables considered. But that's why we are here!
Flavour First
When it comes to choosing the right e-liquid for you, the first thing you need to think about is the flavour. The thing about flavour is that all the other variables – PG or VG, nicotine and cloud production – might be perfect but if you don't like it, the e-liquid is as well as wasted. Luckily, vape juice comes in every imaginable flavour under the sun, grouped into categories such as dessert, candy, fruit, beverage, menthol and tobacco. The flavour may come as a standalone or blend of two or more flavours. It is advisable to try out one or two that augur well with your palate before experimenting with others as this can determine how well you end up liking (or disliking) vaping.
Nicotine Check
Once you have the flavour nailed down, next you need to hone in on your ideal nicotine strength. Nicotine comes in strengths that range from 0mg/ml through to 36mg/ml. 6mg and below is considered low-strength and is suited for light smokers who go through no more than half a pack of cigarettes per day. 9mg to 16mg is medium-strength and is ideal for average smokers who smoke between half a pack and a single pack a day. Heavy chain smokers are suited for anything about 18mg, which is considered high-strength. It's also good to clarify that nicotine is an optional element in e-liquids.
PG and VG
PG and VG form the bulk of every e-liquid (95%) with the remaining portion (5 percent) being taken up by flavouring and nicotine. These two ingredients largely determine what kind of e-liquid it is and by extension, what vaping device you need to use. Juices higher in propylene glycol make the transition from smoking to vaping smoother as they provide a similar sensation to cigarettes. But too much of it makes the juice too harsh, hence the need to balance it out with vegetable glycerine. VG e-liquids provide a much smoother experience and a more intense flavour. But they are more suited for sub-ohming. Which takes us to the next point.
Type of Device
There are different types of e-cig devices. There are those that make use of cartridges, others come with pre-filled pods, but the majority rely on a tank that has to be refilled with e-juice. There are two main types of vaping devices that fall under the latter category:
MTL devices are great at simulating smoking and for this reason, are ideal for smokers who want as close a sensation as a cigarette's. Mouth-to-lung devices are most suited for PG-based e-liquids, therefore tend to be the go-to choice for those looking for a good throat hit and want to vape high-nic strength juices.
Sub-ohm devices are mostly Direct Lung (DL) devices and are mostly a preserve of experienced vapers. The devices make use of coils that have a resistance of less than 1.0 ohm (hence the name sub-ohm). They have adjustable airflow and wattage settings, as well as larger e-liquid flow channels. Together, these features facilitate the production of large clouds of vapour, especially as pointed out above, sub-ohm devices are at home with VG e-liquids.
Last Word
It may be a while before you establish the right formula in terms of flavours, nicotine strength and PG/VG ratio that works best for you. However, vaping is a diverse field and the best way to explore it is to try new things and avoid settling for what's immediately available. After all, that's a big part of what makes it fun. When it comes to vape juice, it is extremely important to restrict your adventure to trusted sources, and by trusted we mean reputable brands that are TPD compliant. Sure, you will save money on the cheap offerings out there, but the truth is you could be jeopardising your health in the long run as you are not sure what's in those e-liquids – not to mention you risk ruining your vaping experience with below-par e-liquids. But by all means, do experiment. Once you get into the swing of things, you will be well on your way to becoming an experienced e-liquid consumer.
Share This